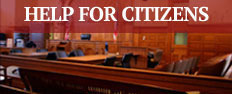 Letter From The President-Elect
Shawn R. Dominy
"How can you do what you do?" All criminal defense lawyers are likely asked that question repeatedly throughout their careers. Many people do not understand defense attorneys play an important role in maintaining our democracy. They instead see our role as using "loopholes" to keep guilty criminals from being punished.
The Framers didn't see it that way. They came from England at a time when English law did not permit criminal defendants to have counsel unless a judge permitted a defendant to have a lawyer. As judges regularly refused to permit criminal defendants to have counsel, most defendants were unrepresented.
The Framers reacted to this injustice by creating the Sixth Amendment. That Amendment, along with other Amendments, gave the accused the right to a fair trial. The Framers believed the right to a fair trial was a cornerstone of individual freedom: preventing the government from wrongfully charging a person with a crime and obtaining a conviction through an unfair trial. The Framers wisely recognized a trial could not be fair without the assistance of defense counsel. They also recognized criminal defense lawyers are essential as a check on the power of the government.
Despite the wisdom an intent of the Framers, many people in the United States continue to harbor a negative view of criminal defense lawyers. The public's dim view of defense attorneys is illustrated by a recent article in the Columbus Dispatch: "Attorney driven by belief that even worst offenders deserve fair trials". Although the article presented the attorney in a positive light, the overall reaction the attorney received from the public was not so positive. While working on a death penalty case, the lawyer received many angry emails, phone calls and letters. She estimated only 20 percent of what she received was supportive. In one letter to the Dispatch titled "Defense attorney helped bad guy live", the writer concluded by saying, "Diane Menasche is a disgrace to all Ohio taxpayers and Ohio female residents". Many people still don't understand why we do what we do.
Saint Peter said, "Always be prepared to give an answer to everyone who asks you to give the reason for the hope that you have." Putting the religious context aside, Peter gave good advice, which we should heed. We know we are going to be asked why we do what we do. Don't get caught unprepared like Urban Meyer at Big Ten Media Day. Always be prepared to give an answer to everyone who asks you, "why do you do what you do?".
We do what we do for many reasons. The most important of those reasons are supporting the Constitution, protecting individual rights, and preserving our democracy. Vincent Van Goh said, "Your profession is not what brings home your weekly paycheck. Your profession is what you're put here on earth to do, with such passion and such intensity that it becomes a calling." Our profession is a calling, and the work we do is important.
While what we do is important, it's not always easy. That's why we need an organization like the OACDL. It is filled with like-minded lawyers helping each other on the listserv, teaching each other in CLE seminars, and supporting each other through the Strike Force Committee, the Amicus Committee and the Ethics Committee.
One way the OACDL assists its members, and others, is our magazine. The Vindicator is delivered to nearly 2,000 recipients throughout Ohio. In this issue, there are articles about challenges to statutes defining mens rea, jury selection for Muslim-looking clients, and the recent decision in Carpenter v. U.S. We also hear about an insider's experience in the grand jury process, learn details about Medicaid Fraud, and 'get our science on' with articles about forensic science and new breath-testing machines.
Incoming president Michael Streng has a robust agenda for improving the O.A.C.D.L. He stands on the shoulders of recent presidents Ken Bailey and Jon Saia, and more details about his plans are in his Letter From The President. I'm honored to assist Mike Streng in his presidency, serve the members of the OACDL, and do what we do as criminal defense lawyers.
Speaker's Bureau
add content here
Find a Lawyer
Criminal Defense Lawyer Search
Find a lawyer close to you
Search by Last Name, City
or Zip Code